I live in Southern Arizona and it is fair to say that even though we are in the middle of October it is hot, hot, hot! Oh how envious I am of those northern girls, wearing boots and chunky sweaters. Le sigh. So even though its 97 degrees today, I am paying homage to fall by wearing fall colors. This is my pretend fall outfit until fall finally gets here! My pants for some reason look a little bit coral but it is really more of a rusty orange. Pain in the butt camera!! Oh well, here's the breakdown:
Blouse: Old Navy, Pants: JCP (Allen B.), Flats: DSW (Nine West), Bracelets: Loft and inPink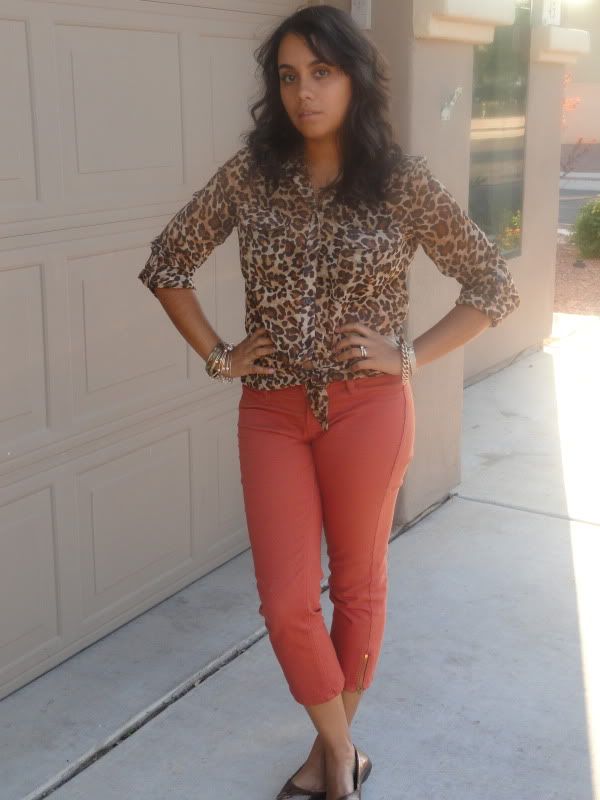 I'm totally falling out of my seat from laughing right now. I wonder, is this goofy expression my normal face?