Today's outfit is literally a complete replica of
Kendi's outfit
. For those of you who may not of heard of Kendi (what??), she has her own very successful and endearing fashion blog. If she's worn it, then its guaranteed to be a great outfit. Incidentally when she posted this version of the outfit, I gasped because I had the same skirt. Then the wheels began turning and my first thought was, "I have a plaid top too. I can totally do this!" So here it is, Kendi's outfit, Lory's way. Basically all I added was the colored tights. So thank you Kendi for the inspiration!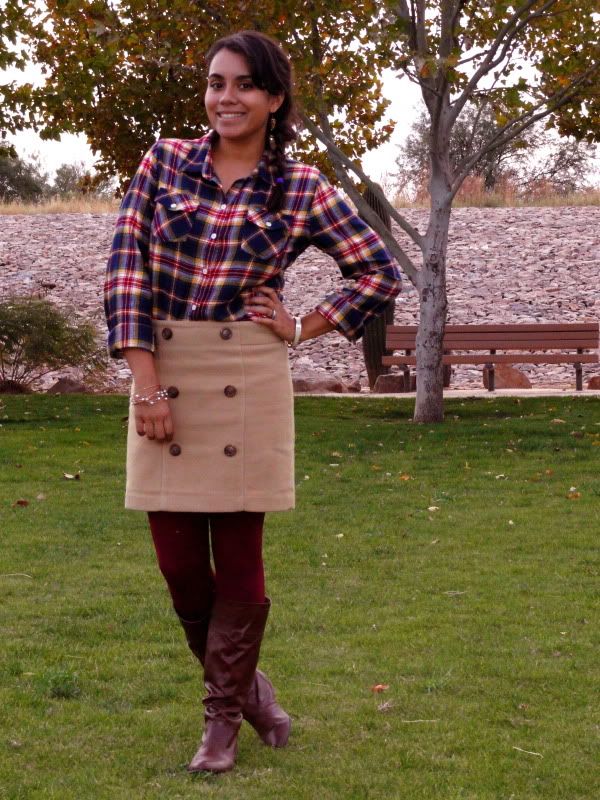 Top: Target; Skirt: Gap; Tights: JCP; Boots: Kohls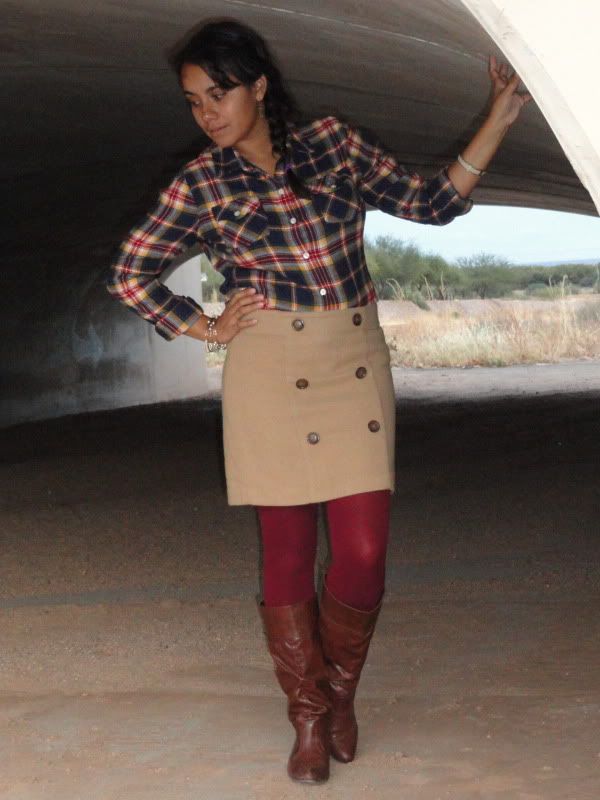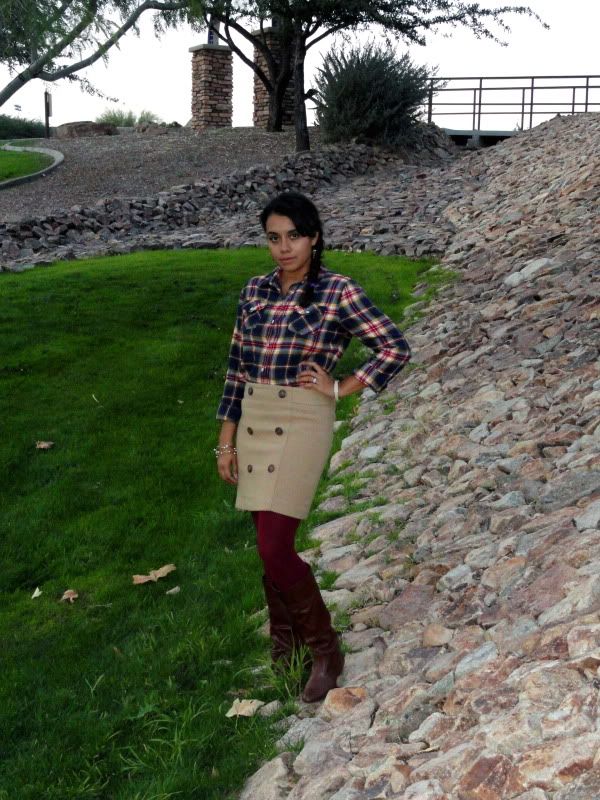 Another thought occurred to me! I had so much fun copying Kendi's outfit, I thought that maybe I could make this a segment of mine. I know I'm still new I think it will be cute. Every so often, I will find a favorite fashion blogger and pick an outfit of her's to copy-cat. After all, we all get help on our outfits from others from time to time, right? RIGHT?